Rebuilding of paper machine housing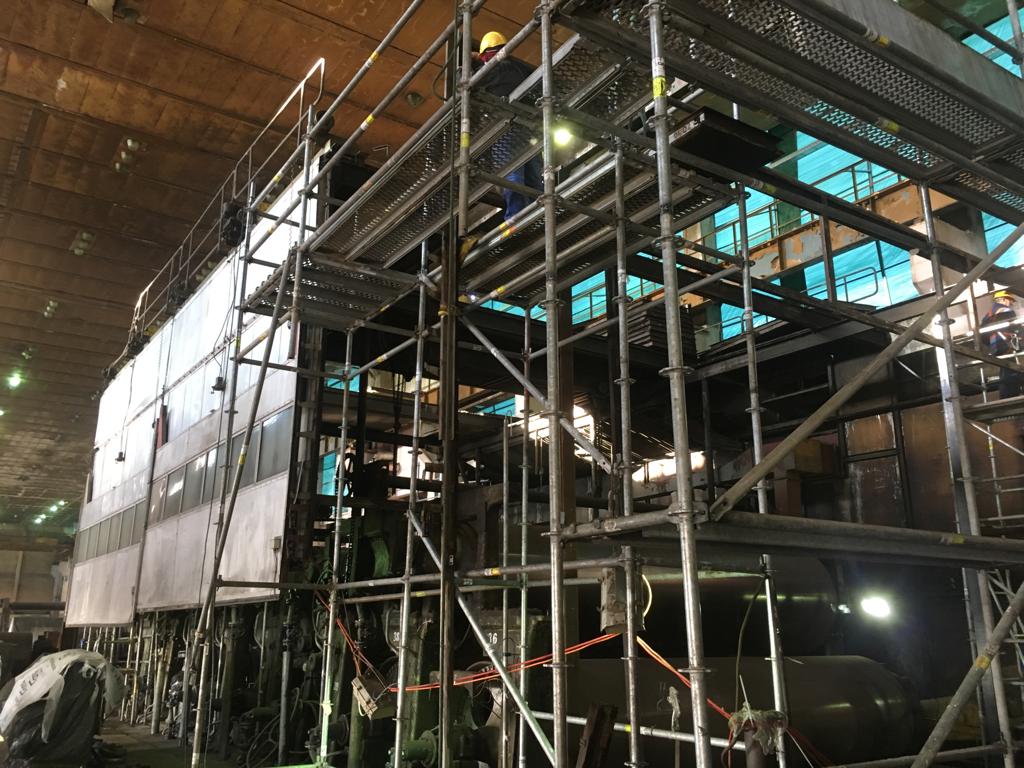 Rebuilding a paper machine enclosure is an important process to improve productivity and production efficiency. The main benefits of such a rebuild are an increase in the quality of the paper produced, a reduction in breakdowns and production downtime and the optimal use of available space. Our company has extensive experience in paper machine rebuilding.
Our team of specialists is involved in the process of disassembly, modernisation, component replacement, adjustment and functional testing and inspection. We act professionally and efficiently, attaching great importance to the quality of the services performed. Before starting work, we carry out a detailed analysis of the machine and its enclosure in order to develop a personalised action plan tailored to the customer's specific needs. Our aim is to ensure optimum results and complete customer satisfaction by improving productivity and production efficiency.